Preserving The Future Of Golf In Our Community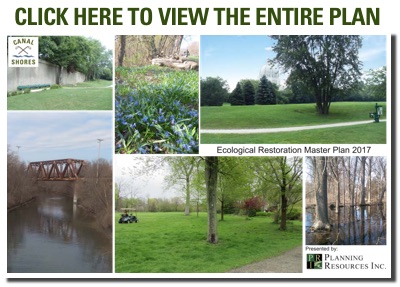 In January 2016, the Evanston Wilmette Golf Course Association, which runs and maintains Canal Shores Golf Course, received a planning grant from IDNR's Coastal Management Program. This grant is to enable Canal Shores to "hire a design engineering firm to develop a comprehensive habitat restoration and land use plan." This is a $20,000 matching grant, and the Association is tasked with raising $20,000 for the match. In April 2016, Canal Shores issued an RFP, received nine proposals, and selected PRI, Planning Resources, Inc. for the job. PRI utilized this three-step approach:
conduct natural resource inventories, including delineation of wetlands, an inventory of trees, and mapping of the general habitat across the property
identify restoration and green infrastructure opportunities; and
develop an Ecological Master Plan that provides a clear understanding of the site's goals and tangible direction on how to achieve those goals.
Click here for the Eco-plan exec summary
Click here for the Canal Shores Tree Survey
Canal Shores signed the PRI contract and raised the $20,000 needed for its part of the matching grant. PRI's work took approximately 9 months. The Grounds Committee provided oversight for this planning process and invited neighbors to work with the committee.
---
A look back: steps Canal Shores has taken to bring the course back and improve its ecological health:
Hiring an experienced golf course supervisor;
Seeking advice from local sustainability groups (Talking Farm, Evanston TreeKeepers);
Building a berm at the north end of the course at Sheridan Road and planting it with native species — an area now certified by the National Wildlife Federation as a wildlife habitat;
Working towards certification from the Audubon Cooperative Sanctuary Program for Golf
Partnering in the Natural Habitat Evanston initiative to achieve NWF certification for Evanston as a community habitat for birds and pollinators.
With the continued support of all our community partners, the Canal Shores restoration effort continues to create a beautiful green space for generations to come.